Shindler & Shindler
Chicago Personal Injury Law Firm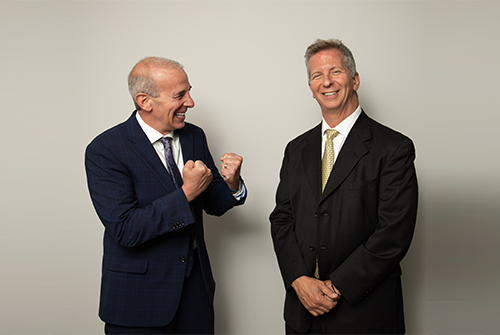 Keith & Robert Shindler grew up together in Des Plaines, Illinois and were constantly at each other's throats as kids. Truth is, the younger one was much tougher, but the older one was much faster and knew all the best hiding places around the house. "Let Our Family Fight for Yours" is not simply some catchphrase. It's what these brothers believe and how they earn their clients every day. Nobody (Nobody!) will care for you and your case more than they will.
These brothers have more than 65 years of combined legal experience. Focusing their practice on protecting the rights of injury victims, their aggressive representation will help you get the compensation you deserve. They represent clients throughout the greater Chicago area in all areas of personal injury law, including but not limited to:
Schedule a FREE Initial Consultation Today
If you or someone you love has been injured in an accident, you should contact an attorney at Shindler & Shindler immediately. To schedule a free initial consultation, submit a contact form or call at 847-93-FIGHT (847-933-4448) today.