Aggressive, Personalized Representation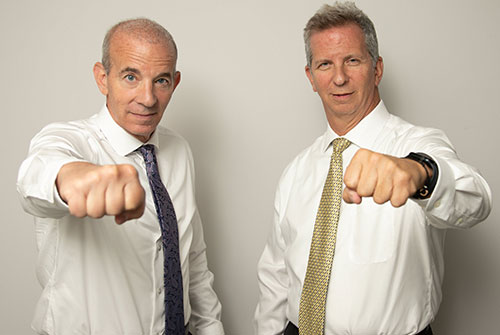 Personal injury, or tort law or negligence law, defines a segment of civil law where individuals that suffered damages as the result of the negligence of others be financially compensated for their losses. In these cases, the plaintiff is the party who was harmed and is seeking monetary compensation. The defendant is the party that is having a legal suit brought against them for those financial damages. The Office of the Illinois Secretary of State has information on financial liability laws the State abides by.
In Illinois, every day there are victims of personal injury accidents. Personal injury accidents can leave victims with minor injuries or catastrophic and life-altering harm. It is critical that when an injury accident happens at the hands of a negligent party's actions, victims get the most compensation possible from their personal injury claim.
Filing a legal suit like a personal injury claim can be challenging as there are many factors to consider. Getting the most accurate amount of compensation based on a victim's damages is critically important to recovering the costs of losses.
The Chicago personal injury lawyers at Shindler & Shindler are here for you to help you with your claim if you were injured in or near the greater Chicago area.
Types of Personal Injury Claims
There are many ways that unintentional injuries can be sustained. When negligence is involved, victims may be able to file personal injury claims to get the compensation they need for the harm they suffered.
At the Chicago personal injury law firm of Shindler & Shindler, our seasoned attorneys have more than 50 years of combined experience helping victims recover the highest settlements from their claims. Some of the injury accident claims we handle include:
Damages Recoverable in a Personal Injury Claim
Victims that suffer an injury accident have the right to file a claim to recover their losses. Depending on the aftermath of a personal injury accident, damages in a claim could include:
Medical Expenses
Injuries, even those that are minor can be expensive to treat given the cost of medical care in the United States. When physical bodily harm is catastrophic, those medical costs can be astronomical. Victims that were harmed by negligent parties should not have to shoulder these financial burdens.
Pain and Suffering
The physical pain and distress that a victim experiences have a monetary value. As non-economic damage, meaning damage that does not have tangible receipts to clearly determine the value, an experienced Chicago personal injury lawyer at Shindler & Shindler can properly assess this financial albatross.
Lost Wages
While recovering from injuries after an injury accident, a victim may be unable to work. This can mean that income is lost. Personal injury claims can include the total amount of missed wages a victim had to endure.
Property Damages
When physical property has been destroyed, as is often the case after a car accident, the cost to repair or replace this property can be recoverable in a personal injury claim.
Contact Our Chicago Personal Injury Attorneys Today
Personal injury claims can be distressing and confusing for victims to manage especially when they are recovering from significant injuries. To learn more about what you can do to obtain the most compensation from your claim, you can schedule a free consultation with a Chicago personal injury lawyer at Shindler & Shindler by calling 847-93-FIGHT (847-933-4448) today.