Aggressive, Personalized Representation
A wrongful death accident is a civil situation where a negligent party causes a fatal injury to another party. These situations are highly emotional, traumatic, and difficult to manage and cope with for the families of the victim. Wrongful death incidents lead to the unnecessary and untimely loss of life. As a result, loved ones left behind are not only left with their grief but they also likely will sustain substantial financial burdens as well.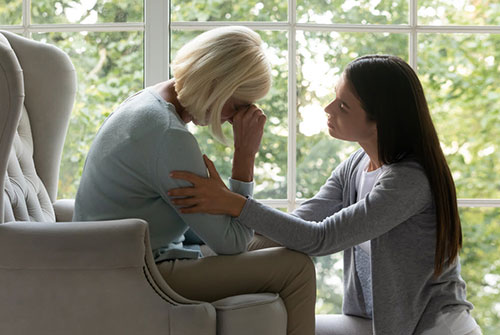 Families of individuals killed in wrongful death accidents in Chicago may be able to file wrongful death claims for compensation for their losses. Some of these losses could include:
Medical expenses of the deceased
Lost household income
Loss of consortium
Loss of mentorship
Final expenses
Funeral costs
Loss of domestic services
Estate administration expenses
Other out-of-pocket expenses loved ones had to pay
Calculating a fair value of your Chicago wrongful death claim is something that the Chicago wrongful death attorneys at Shindler & Shindler have extensive experience with. Speak with one of our wrongful death attorneys today to learn more about what damages you can include in your wrongful death claim.
How Wrongful Death Accidents Happen
All types of fatal accidents where one's negligence is the reason that another loses their life can be considered a wrongful death accident. The most common ways that wrongful death accidents happen include:
Automobile accidents
Motorcycle accidents
Pedestrian accidents
Truck accidents
Slip and fall accidents
Construction accidents
Aviation accidents
Drownings
Boating accidents
Defective products and pharmaceuticals
Medical malpractice
And more
Filing a Wrongful Death Claim
Filing a wrongful death claim is a way to help restore a victim after the loss of a loved one. Each state has its own guidelines for who can file and how to file a wrongful death claim. Typically, surviving family members are eligible to file on behalf of their loved ones. The exception is when the only surviving family are children below the age of 18. Then the children need to be represented in court by an adult on the children's behalf. Not only can family members file for damages suffered by their loved ones they can also file for the losses they endured as a result of the fatal accident taking place.
It is important to connect with a Chicago wrongful death attorney at Shindler & Shindler to learn more about your legal rights and to have assistance with your claim. When you are mourning the loss of a loved one, you do not have to also manage the legal challenges that come with filing a claim for compensation. Our professional legal team can take on these actions on your behalf.
Speak with a Chicago Wrongful Death Attorney Today
In many wrongful death cases, there are substantial losses for victims. While no amount of financial compensation can make up for the loss of life, it can help victims with the costs associated with such a tragic event and allow them to start the process of internal healing.
After a wrongful death accident in Chicago, please call the Chicago wrongful death lawyers at Shindler & Shindler at 847-93-FIGHT (847-933-4448) to schedule a complimentary consultation today.